Before reading this article: Find a comfortable position on your chair. Close your eyes and take a big deep breath: breath in into your nose and out from your mouth. You may find that your mind wanders, distracted by thoughts or bodily sensations. That's okay. Just notice that this is happening and gently bring your attention back to your breath.
Challenge yourself —

 
Keep your mind busy and stay away from news and social media. This will make you feel healthier.
How many times did you find yourself wondering "ah, if only I could have more time, I'd…"? In this #StayAtHome moment (#ioRestoACasa – Italian / #BleibenWirZuHause – German) I put together a list of things that I could do while I'm living my safe life at home. I hope this will help you to keep your mind busy for a while 🙂
Podcasts — Listen To Creative People.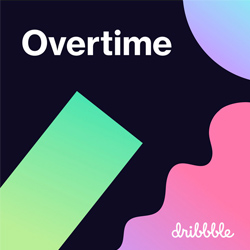 Overtime — Dribbble
Overtime, Dribbble's weekly podcast, explores the most interesting design news and gives you the tips you need to create your best work, hosted by the great designer Meg Lewis – she's so funny!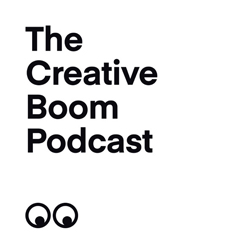 Creative Boom – Creative Boom
If you're an artist, designer, illustrator or photographer, whether you freelance, have a side project or work for someone else, this podcast is full of fun and honest conversations with creative people that will inspire you.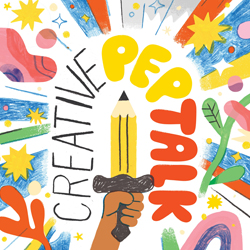 Creative Pep Talk
This podcast helps you build a thriving creative practice! Each week, Andy J. Pizza, Serves up monologues and interviews with creatives. I love it!
Music — These albums make me happy.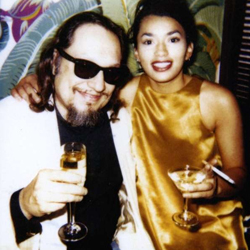 Morning
Stubborn Heart ~ Ratso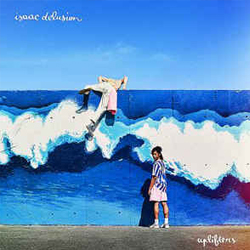 Afternoon
uplifter ~ Isaac Delusion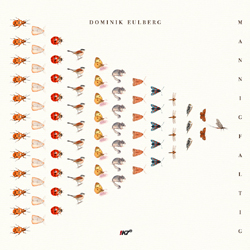 Evening
Mannigfaltig – Dominik Eulberg
Playlists — When 1 Album is not enough.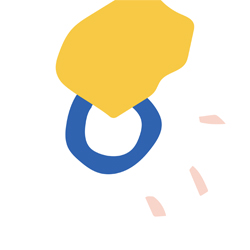 Morning – The Perfect Sound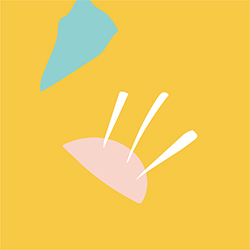 Afternoon – I'm Just Chilling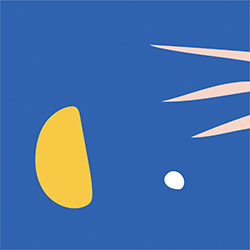 Evening – Late Evening
Books — Stay Away From That Screen.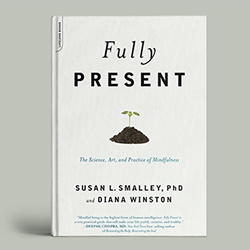 'Do Breathe: Calm your mind. Find focus. Get stuff done' by Michael Townsend Williams
When you get the right balance in life you can do amazing things: create, perform, lead a team, build a great company, raise a family. But so often the scales tip and we feel overwhelmed and stressed.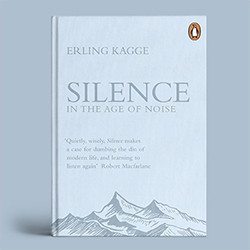 'Silence: In The Age Of Noise' by Erling Kagge
In this meditative, charming and surprisingly powerful book, Erling Kagge explores the power of silence and the importance of shutting out the world. Whether you're in deep wilderness, taking a shower or on the dance floor, you can experience perfect stillness if you know where to look. And from it grows self-knowledge, gratitude, wonder and much more.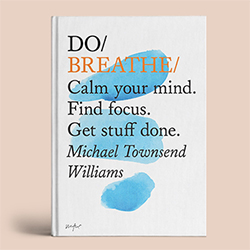 'Fully Present: The Science, Art, and Practice of Mindfulness: The Practical Art and Science of Mindfulness' by by Susan L. Smalley PhD, Diana Winston
Fully Present provides both a scientific explanation for how mindfulness positively and powerfully affects the brain and the body as well as practical guidance to develop both a practice and mindfulness in daily living, not only through meditation but also during daily experiences, such as waiting in line at the supermarket, exercising, or facing difficult news.
App — Go Back To That Screen.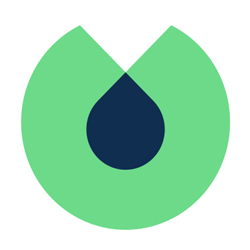 Blinkist
Key ideas from nonfictions bestsellers that you can read or listen to in just 15 minutes. Incredible, right? 🙂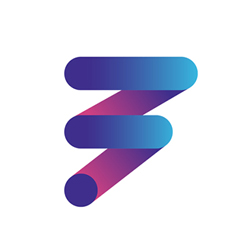 FitOn
I've tried so many sporty apps, like.. so many. This one is the best: it's free and there are so many different kind of workouts, even some that you could do while you are working.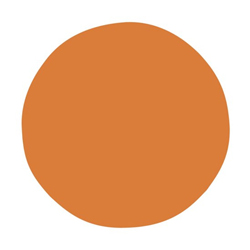 Headspace
I use this app from 2 to 4/5 times a day for specific part of the day: when I wake up, when I feel the need to focus on my breath because I'm going crazy with the news, to eat in a mindfull way, when I'm in my bed ('Sleepcasts' is my favourite section). Do you want to try it out? Get 14 days for free.